Save the Date and Start Reading!
Author Talk Judy Seldin Cohen
Sunday, March 10th, at 7PM- 8:30PM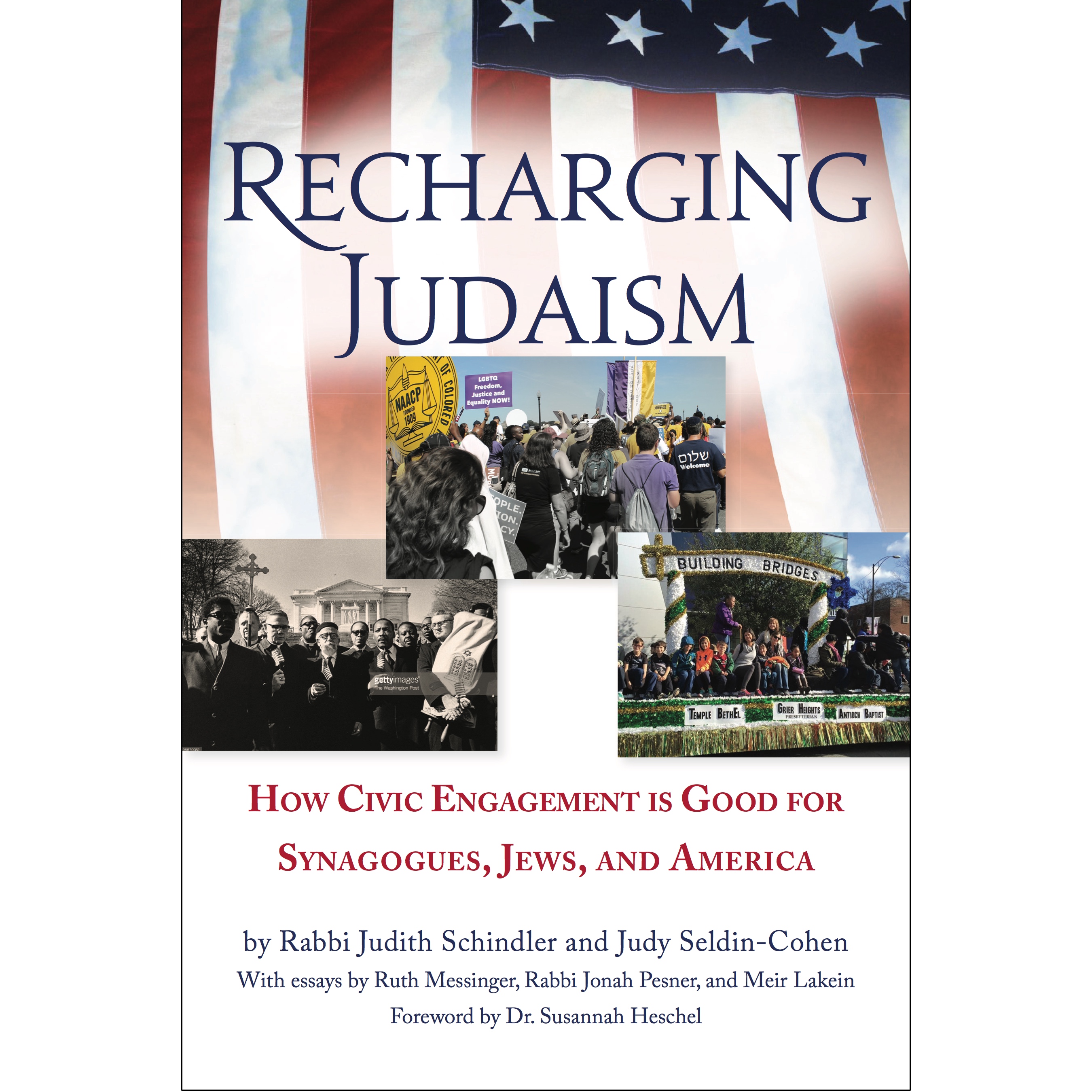 Judy Seldin-Cohen, community advocate and co-author of Recharging Judaism, explains how civic engagement can redefine synagogue life.
After two decades in business, she began collaborating on social justice issues as a volunteer lay leader with Rabbi Judith Schindler, then her synagogue rabbi and now her co-author.
Seldin-Cohen continues her synagogue social justice work today while also chairing a $20 million housing endowment and inspiring other synagogues on their civic engagement journeys.
2 copies available to borrow at the UJCVP email Jennifer Meyers, Director of Jewish Programming at Jennifer@ujcvp.org or purchase your copy at your local bookstore.