Save the Date and Start Reading!
Author Talk Judy Seldin Cohen
Wednesday, March 27th, at 7PM- 8:30PM
Good news: Just Announced: Recharging Judaism won the National Jewish Book Silver Award in the category of Contemporary Jewish Life and Practice, the Myra H. Kraft Memorial Award.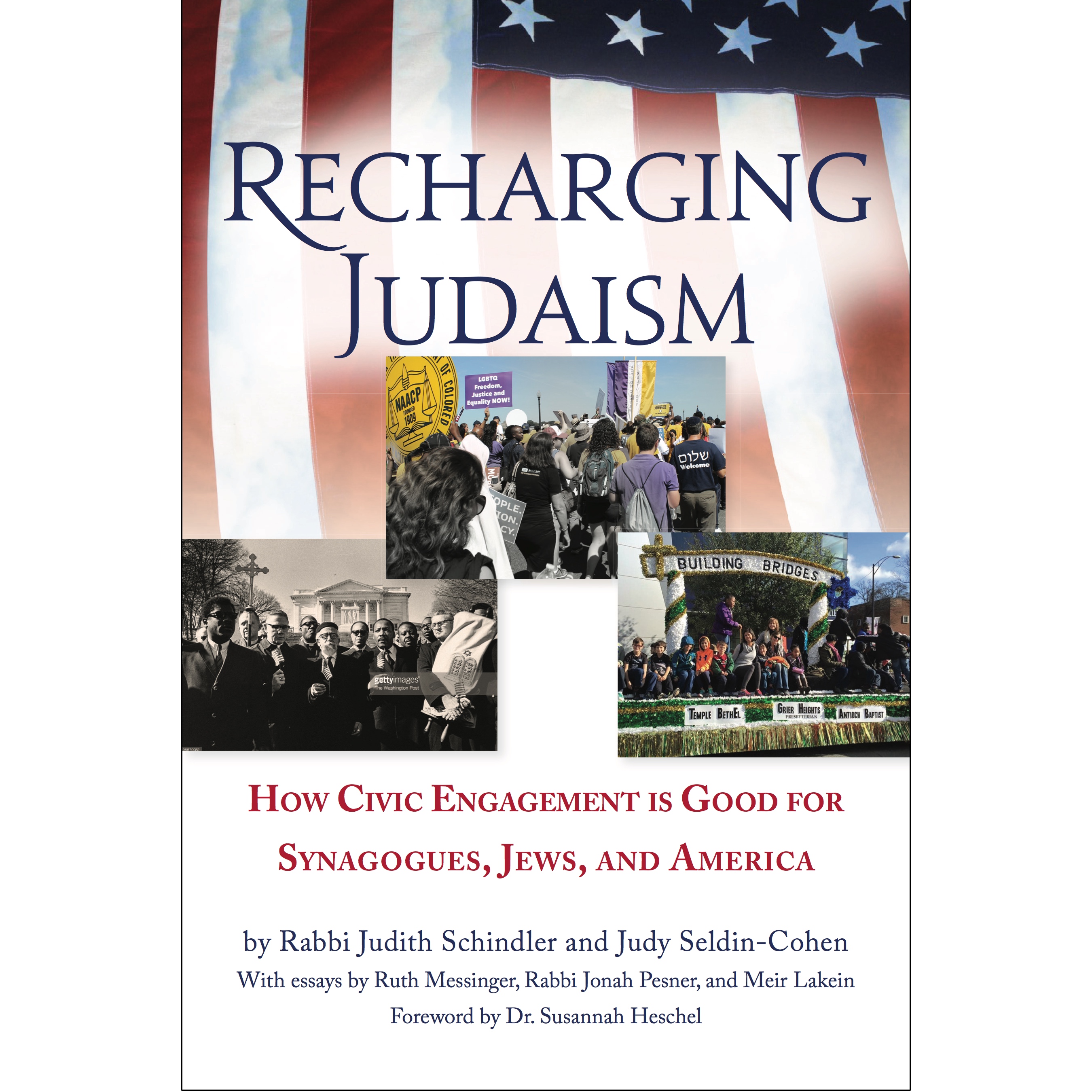 Judy Seldin-Cohen, community advocate and co-author of Recharging Judaism, explains how civic engagement can redefine synagogue life.
After two decades in business, she began collaborating on social justice issues as a volunteer lay leader with Rabbi Judith Schindler, then her synagogue rabbi and now her co-author.
Seldin-Cohen continues her synagogue social justice work today while also chairing a $20 million housing endowment and inspiring other synagogues on their civic engagement journeys.
$5 for guests
FREE for Program Passport members

Books available for purchase in the UJCVP office for $14.00 per person.
Watch these videos to find out more about the topic:
One Minute of Wonder with Judy Seldin-Cohen: Bringing the Values of Judaism into Our Communities from CCAR on Vimeo.
One Minute of Wonder with Judy Seldin-Cohen: Making It Personal from CCAR on Vimeo.
Recharging Judaism: Official Book Trailer from CCAR on Vimeo.